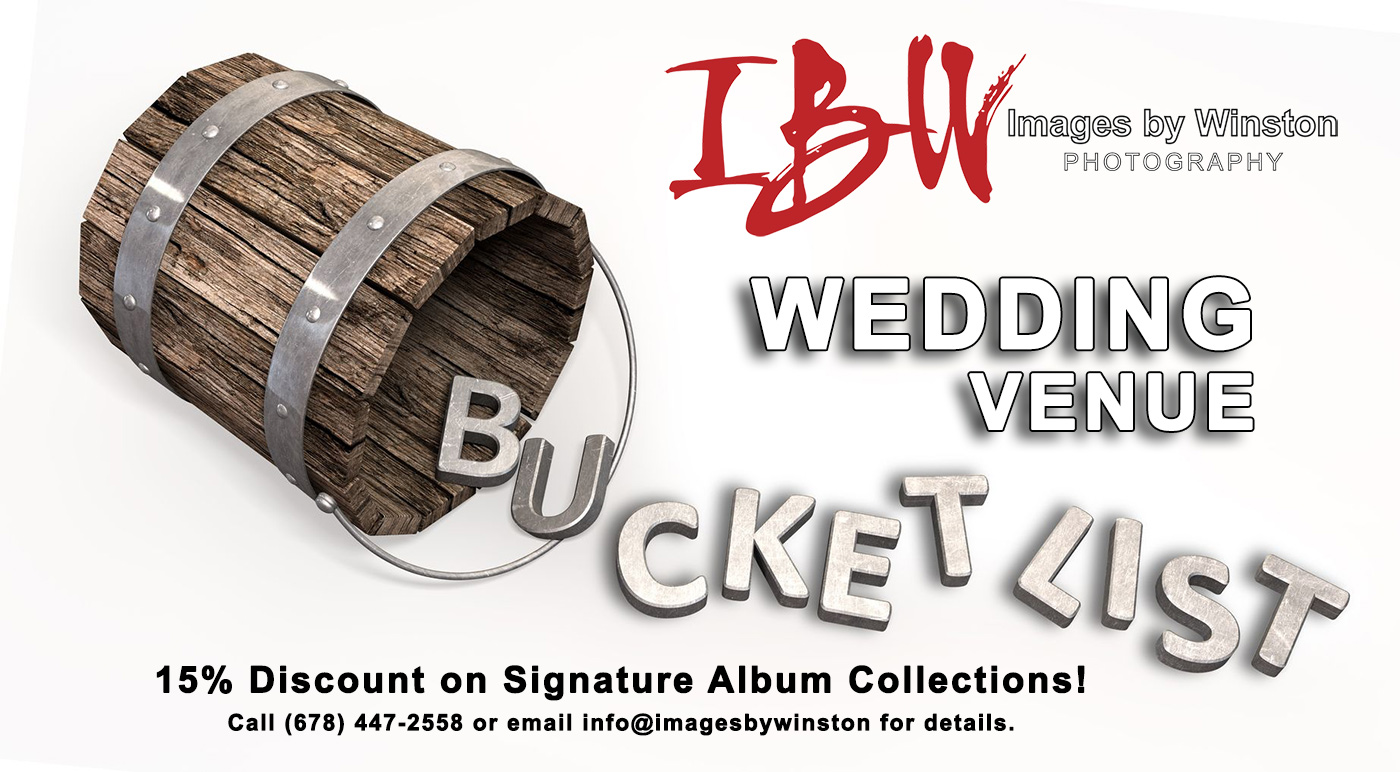 I have shot weddings in some great venues and some not so great ones. I am always looking to shoot in a new venue. I have some special places that I would like to shoot a wedding so much so that if you book me I will give you a 15% discount on any Signature Album Collection! That's right! Just show me proof that you have booked a venue on my Bucket List below and I will give you the discount upon receiving your signed contract and retainer.
Once a venue on my list is booked, I will cross it off the list and no longer offer the discount there. However, if you book me at a bridal show I always give a 15% discount regardless of the venue. If you are ready to book then click the link below to contact me so that we may schedule your consultation today!
Wedding Venue Bucket List
Ventana's
Commerce Club
200 Peachtree
Ashton Gardens
Atlanta Event Center at Opera
Georgian Terrace Hotel
Four Seasons Hotel Atlanta
The Trolley Barn
The Peachtree Club
The Foundry at Puritan Mill
Summerour Studio
St. Regis Hotel Atlanta
Contact us now to schedule a consultation!