Images by Winston Photography has joined with Wedding As Art to offer our clients a way to afford more of the photography they desire. After you book your desired wedding collection with us and at your request, we will set up a photography gift registry that you can send to your guests. It works just like any other registry at Macy's or any retail store and it is simple to use. You tell us the extra items you desire. Then we set up a registry online with those items. We send you a link to your registry and you send the link to your guest list. They then in turn give you monetary gifts toward the photography products you have chosen. After your wedding we check to see if your guests funded your items. If an item is not fully funded, the partial balance can be re-allocated to another product of the client's choice or converted to a gallery credit. It cannot be converted to cash for the client.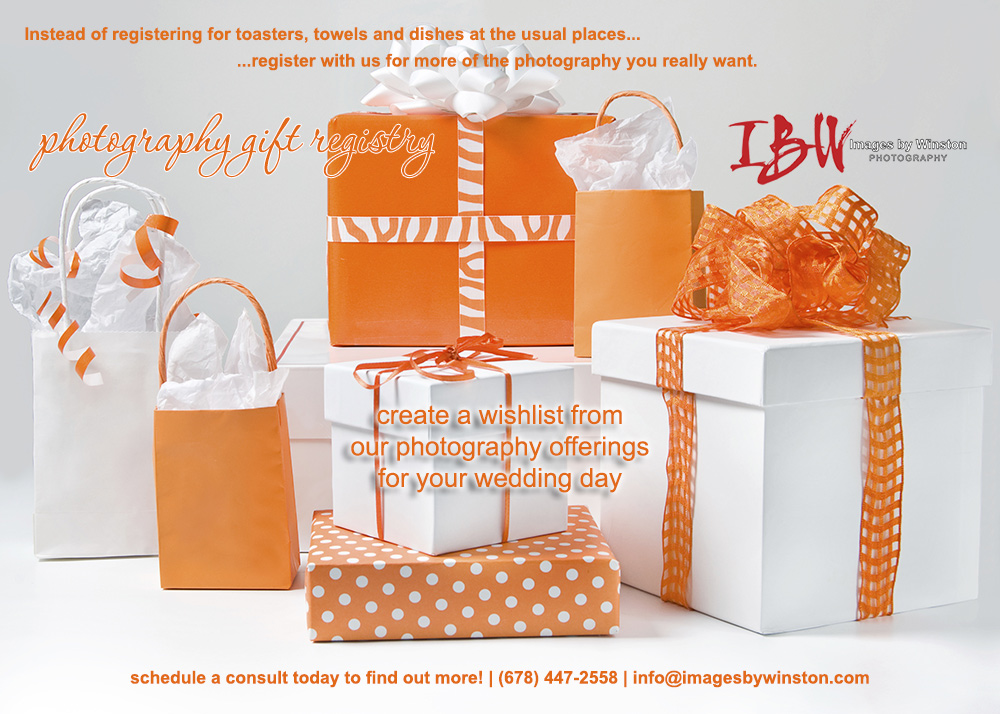 Watch this short video on how the process works.

Simple Guest List

Wedding as Art allows you to create your guest list and export it as a csv. You can also manage your list from within your hub or import from an excel spreadsheet.
Budget Fix

Crowdgifting the most desired products from the wedding enables you to spend more on obtaining the photographer of of your dreams. You find the perfect fit and watch the gifts come in.
Better Gifts

Now you can choose personal art over blenders and toasters. With our registry you will get the type of gifts that will last a lifetime and those that will be passed down for generations.
Super Easy Setup

In under 10 minutes you can select all of your favorite products and have an invitation out to the most customized artistic gift registry around.
Are you ready to book us for your wedding now? Then CLICK HERE to view our wedding collections and be sure to fill out the contact form on that page. We will be in touch with you ASAP to schedule your consult!